The Russia-Ukraine War and Nickel Market Supply Shocks - More Thorns on the Green Path


September 6, 2022 Ella Xiao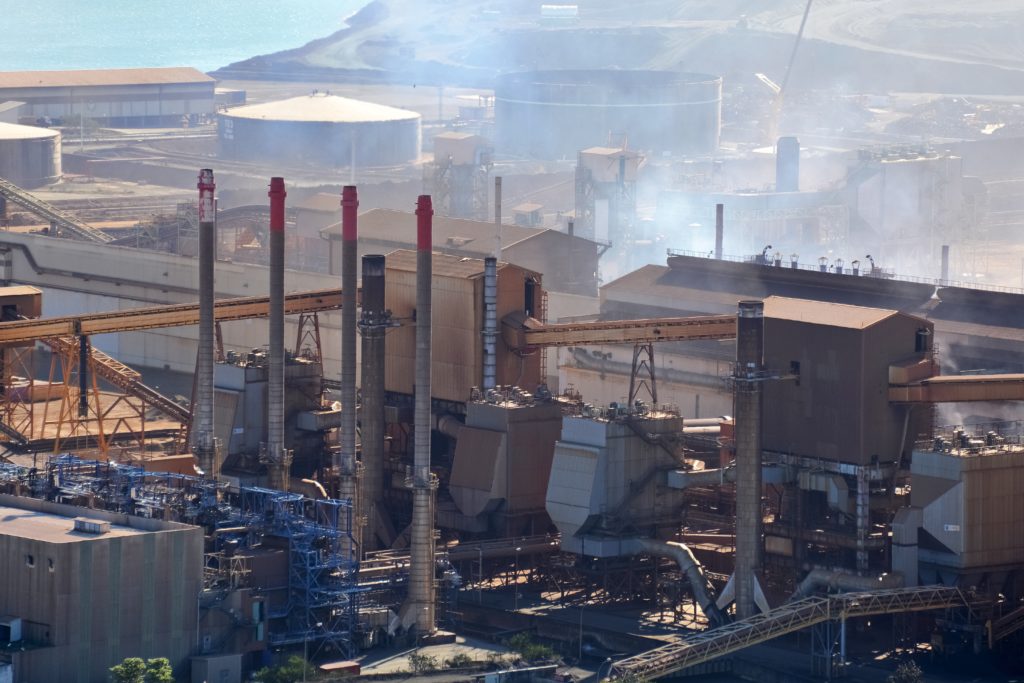 The Russia-Ukraine war has now lasted for about four months. The conflict has irreversibly altered the development of many global industries and sectors. The energy market is a huge area of concern—-Russia is a major player in global energy markets and is rich in crude oil and natural gas (making up 45% of Russia's federal revenue).[1] Optimists suggest that a supply shock in oil and gas caused by economic sanctions might lead to a faster decarbonization in the west, as countries face a shortage of oil with drastic increase in prices.
But this is not how the story ends.
While attention has been mainly on oil, many neglect the fact that Russia is also rich in other resources. Nickel, an important metal that is used to make batteries for electric vehicles (EV), has almost doubled in price on the London Metal Exchange since Russia's invasion;[2] Russia exports about 11% of global nickel production. Though nickel is not sanctioned by the west, transportation (shipping and flights) is blocked by the war. This will challenge European countries' progress towards their emissions reduction goals if they are unable to produce enough EV batteries. According to the International Energy Agency, limiting global warming to 2 degrees as outlined by the Paris Agreement, will create a 21-fold rise in nickel demand by 2040.[3]
To ensure the EV market's supply chain, there are alternative nickel producers to fill in the gap left by Russia. The Philippines is the world's second-largest nickel ore producer. It is expected to open 10 nickel mines this year on top of the 32 nickel mines in operation. Indonesia is another major producer and it is forecasted that with continued output, there might be a 34,000-tone surplus of Nickel in the short-term future. Other countries including Australia, Canada, and Brazil are smaller suppliers open to expanding production.[4]
Nevertheless, sustaining a renewable energy industry leads to other environmental concerns and climate justice consequences. Developing nickel production requires mining, which can lead to deforestation. Therefore, the high demand for EVs in the developed world is depleting forest and other environmental resources in the producing countries. To take the Philippines as an example, high demand leads to the expansion of nickel mines like the Rio Tuba mine, which is now "on the brink of expanding deeper into the rainforest, adding almost 10 square miles to its current footprint."  In addition to the loss of forested area, toxic runoff from the production can pollute the forest environment and disturb its fragile ecosystem. Nearby rivers and farmlands can also be affected, harming crops and plantations.[5]
In response to the disruption, these producing countries often choose to prioritize economic growth over environmental preservation given their developing status. This leads to legal pressures to green light business operations that offer jobs and generate revenues. In Indonesia, Oti Eya's nickel mine in Southeast Sulawesi has contributed to 17,000 hectares of illegal deforestation. Local government and legislative bodies are in a long-term tug of war with this company. While Oti Eya was given a penalty of 10 years in prison and a fine of $345,000 by the courts, this charge did not stop the mining operation and was later annulled by the Cipta Keria Law (Job Creation Bill).[6]
Given that Nickel supply is uncertain and also harmful to the environment, can we reduce our dependence on it? If EV is not the most optimal solution to sustainability agenda, are there any other tools?
Maybe yes, but there are not many options left on the table. As greenhouse gasses emissions (GHG) are stacking up in our stratosphere, natural carbon sinks are no longer able to sequester enough carbon to balance the heat retained on Earth. To deal with the existing and upcoming emissions, adaptation is not enough.[7] GHG emissions can alter temperature, which then contributes to sea level rise and melting of glaciers. Flooding, famine, diseases, and other effects which we cannot foresee are coming our way. Reducing emissions is the only way out, and EVs mean a lot in this realm: one electric car on the roads can save an average of 1.5 million grams of CO2, the equivalent of four return flights from London to Barcelona.[8]
The good news is, replacing nickel with other elements to boost supply chain resilience is not completely unfeasible. In June 2021, the Federal Consortium for Advanced Batteries released a blueprint calling for the elimination of nickel and cobalt from lithium batteries by 2030.[9] This plan places confidence in the potential development of lithium-rich cathodes, which can store a substantial amount of energy but contain little to no nickel. However, more work is yet to be put into the research and development phase of this new alternative.
The nickel shortage caused by the Russia-Ukraine War sheds light on the socio-environmental impact of nickel mining. This economic disruption has finally turned people's attention to the hidden environmental destruction behind the global green transition.
---
Sign up here to receive iGDP's newsletters and publications