The Trains in Spain - The Future of European Transport?


August 23, 2022 Yefren Nye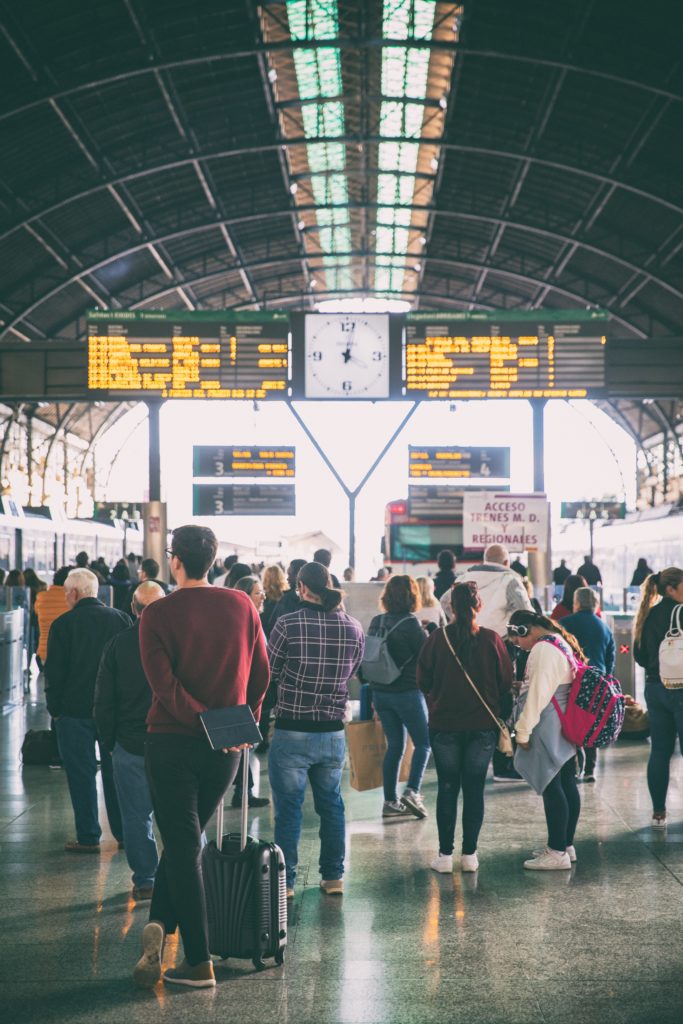 In today's post we will take a brief look at European transport policy as part of a low carbon system through the lens of a recent decision by the Spanish government which made headlines across Europe.
In July, the Spanish government grabbed attention in European news by announcing that it would be making all rail journeys free from September onwards. Although the measure is not restricted by nationality or residency, it appears to be aimed primarily at short distance commuters, with incentives to buy rail passes and take trips over short distances. This has been classified as a means of getting people to switch to less fossil fuel intensive transportation during the energy crisis which is currently shaking the continent.
Spain's high speed rail network is the second longest in the world (after China's) with 3600 km of lines across the country, and it ranks first globally in kilometers of rail line per capita. High speed rail in the country has come in for criticism in the past. It has been alleged that it is an infrastructural boondoggle which has not paid back its cost, and also that the focus on high-speed and high-tech rail comes at the expense of more sorely needed local train systems. The system has run well below capacity since its inception in the early 1990s, and secondary infrastructure projects, such as commuter towns built in anticipation of increased connectivity, have floundered.
Trying to get more people to travel by train is something the EU is keen to do however, and rail is intended to form the backbone of a carbon-neutral transportation system, at least according to the Green Rail Investment Platform published by the European Investment Bank (EIB). The renewed focus on rail development has led to increased funds being allocated to projects which increase the capacity of Europe's trains, with 60% of its transport investments going to rolling stock in 2020.
Transport made up 27% of EU greenhouse gas emissions in 2017 with road transport accounting for the majority of that, but a report from the EEA in 2021 showed that rail travel had been by a significant amount the most environmentally friendly mode of passenger transport from 2014 – 2018. This is subject to local variation, with trains in say, France, producing less CO2 per kilometer than those in Poland, due to their respective reliance on nuclear power and coal to produce electricity. The European train fleet is currently 56% electrified, and this percentage is expected to rise. With energy transition on the agenda, the hope is that this will lead to much lower emissions from rail transport in the future.
Train travel is also generally responsible for far lower externalized costs, with the International Union for Railways claiming that rail is responsible for around 1% of external transport costs in Europe, as compared to around 62% for cars, despite the former accounting for 7.4% of passenger kilometers travelled, versus a figure of 83.3% of passenger kilometers travelled by car. This means that when the relative external costs for the two modes of transport are calculated, train travel produces significantly lower costs per kilometer travelled, over five times lower in fact if the Union for Railways data is accurate.
The plans don't end at passenger railways either. Only around 15% of European cargo currently moves by rail, but the EU plans to raise this to 30% by 2030, bringing it back to the percentage share it enjoyed in the 1980s. This could be achieved by focusing first on high volume long-distance goods flows which are currently mostly by road.
The environmental and social case for increase rail transport is therefore a fairly clear one. In this context, Spain's high-speed rail system begins look like an investment whose time has finally come. When the initial decision was made, rail was on the decline in Europe, and road transport in the ascendency, so the decision to focus on railways was a controversial one in a Europe that was focused on building road infrastructure. With a rapidly changing energy situation and a Europe that is starting to move faster on climate action, rail looks to be a bigger part of the future for Spain and for Europe.
Sign up here to receive iGDP's newsletters and publications