According to the Intergovernmental Panel on Climate Change (IPCC), cities produce 49% of greenhouse gas emissions. And this is happening as the world undergoes rapid, large-scale rates of urbanization. It is predicted that by 2030, 60% of the world's population will be living in cities, and 70% by 2050. This presents both an opportunity and a challenge. We should transform urbanization into a low-carbon model that includes changes to the economic growth model of urban areas. In short, if we want to keep the average global temperature rise below 2o C, then we need to transform our urban model.
The good news is that regions and cities are gradually emerging as climate action leaders. They have acted as the laboratories for testing out solutions, and these solutions have been able to adapt to varying challenges in time and place. As these solutions evolve and are shared between different localities, we will see that cities and regions will have an even greater influence.
Since 2010, when China started launching its low-carbon pilot projects, three batches totaling 81 cities and 6 provinces have become low-carbon pilots. The Alliance of Peaking Pioneer Cities (APPC) was established at the US-China Climate-Smart/Low-Carbon Cities Summit in 2015, and was welcomed by a lot of cities and provinces, whom all released their own timetable for peaking CO2 emissions. In 2017, low-carbon pilots in China altogether represented 34% of the population, 56% of the GDP and 40% of carbon emissions.
These pilots have given city administrators and others rich experience to further pursue low-carbon growth. It is iGDP's mission to systematically combine these experiences — to compare the different results of policies and measures and to use different perspectives to understand the process of low-carbon transformation. We will supplement these with case studies to offer specific suggestions to cities aiming to go low-carbon.
[1] Calculated by iGDP using the China Statistical Yearbook, local statistical yearbooks, the implementation plan for low-carbon pilot cities, and other open resources.
LOGIC: Low-carbon & Green Index for Cities
2018-09-13
Report
Low Carbon Cities
LOGIC provides a system to track progress, a database to evaluate performance, and an analytical tool to help cities identify improved solutions for low carbon and clean energy development, and early carbon peaking.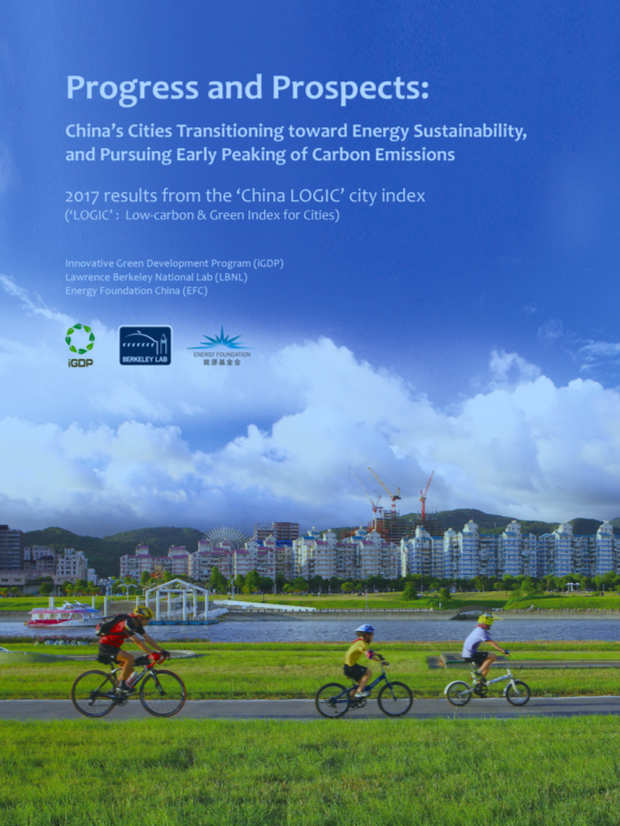 China's Low Carbon Cities: Carbon Peak Pledges and Progress on Green Transition
2018-06-27
Factsheet
Low Carbon Cities
Using a table format, this factsheet provides an overview of the policies and other actions that China's low carbon pilot cities have taken to date.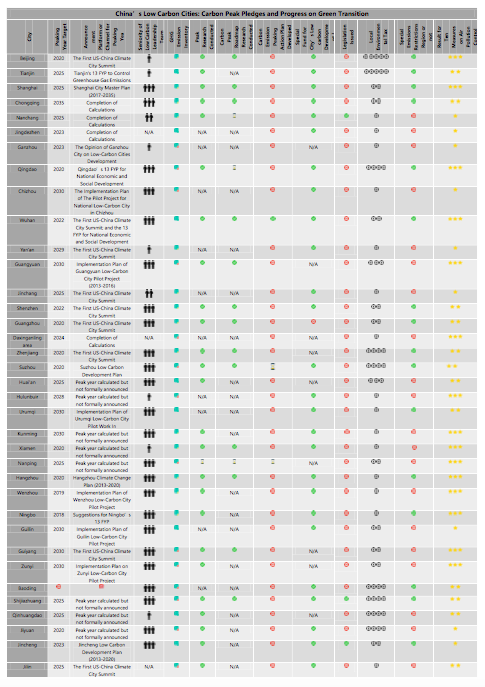 China's Low Carbon Cities' Participation in Other Pilot Programs
Using a table format, this fact sheet provides an overview of additional pilot programs in which China's low carbon city pilot cities participate.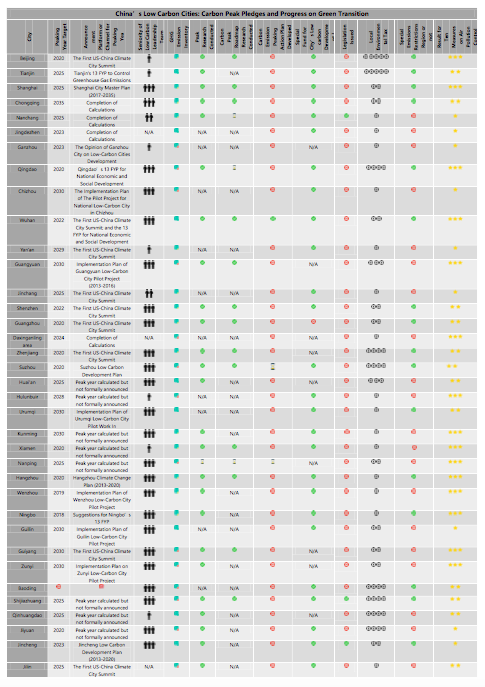 Wuhan's Green Transformation Path
This Chinese language infographic provides an overview of the key sectoral low carbon policies in the city of Wuhan.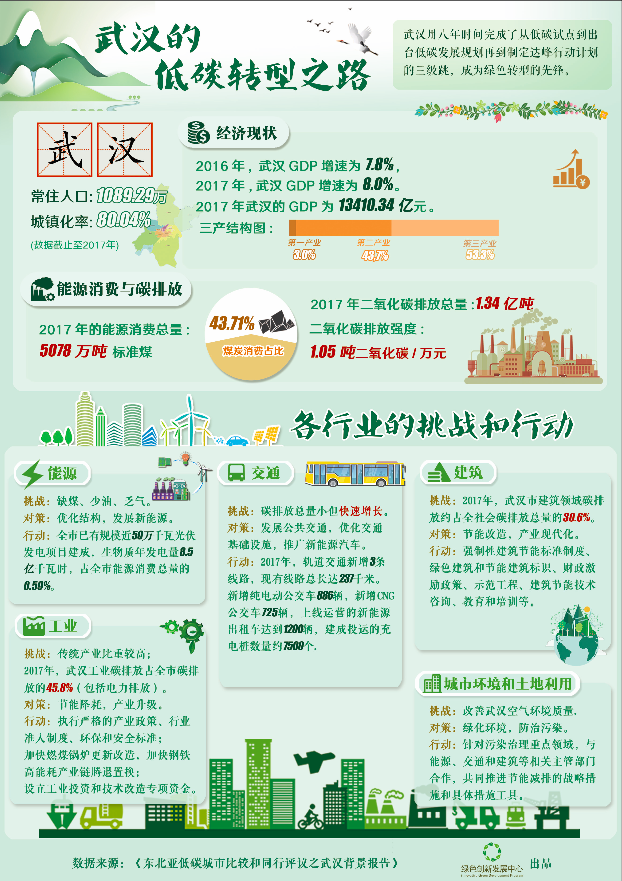 Wuhan's Green and Low Carbon Development Milestones
This Chinese language infographic highlights the milestones in Wuhan's low carbon policymaking.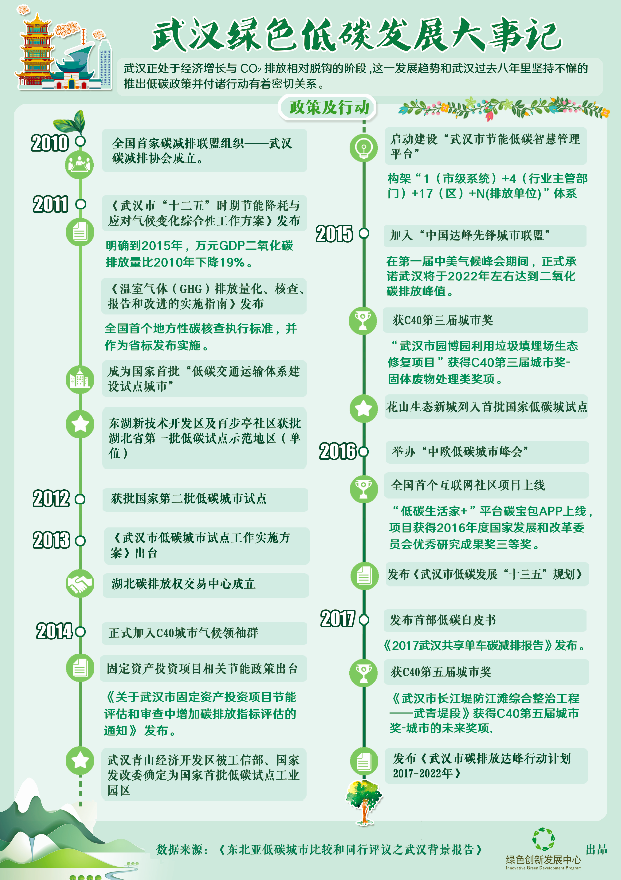 Wuhan Low Carbon Development Strategy and Policy Practices Background Report
This background report details the low carbon policy efforts of the city of Wuhan.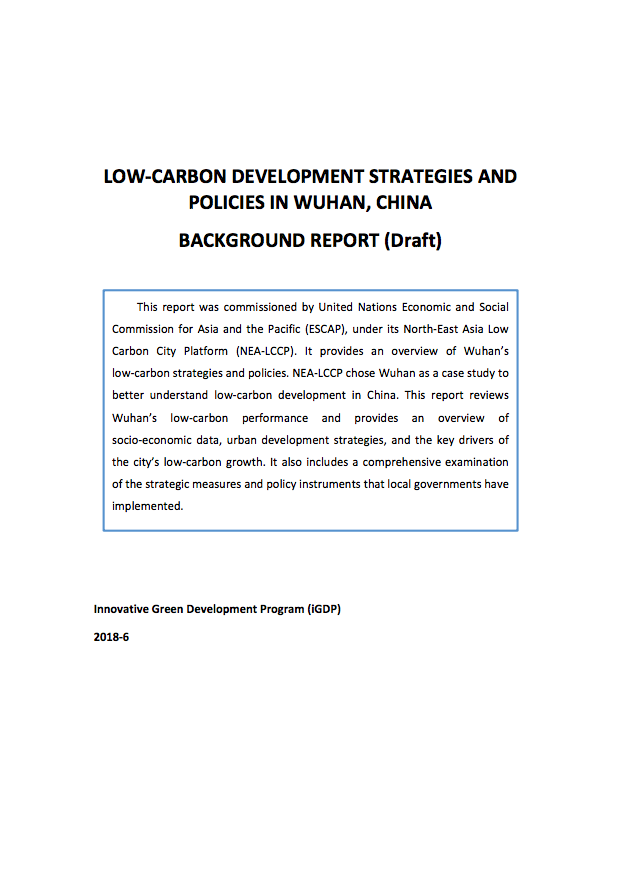 An Integrated Strategy to Assist China's Cities in Achieving an Early Carbon Emissions Peak
This paper offers a set of enhanced policies and practices to help China's cities transition toward a deep de-carbonization development path, sustaining economic growth with lower emissions, better air quality, and more livable communities.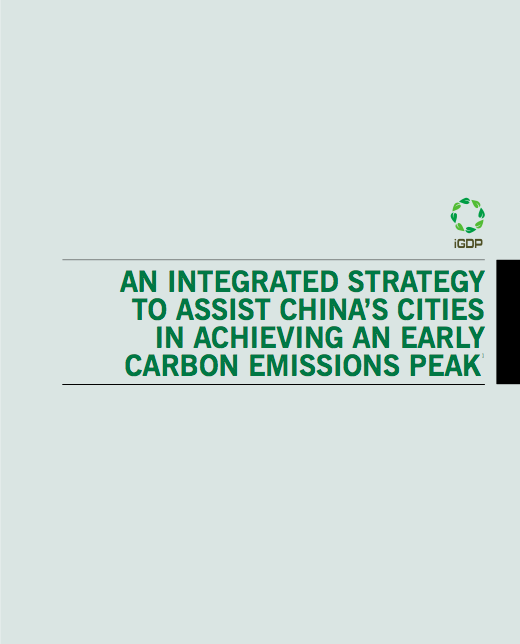 Recommedations on Principles and Objective-Setting for Low-Carbon Pilots
This paper offers a set of recommendations to China's policymakers on how to think about and set objectives in low-carbon pilots.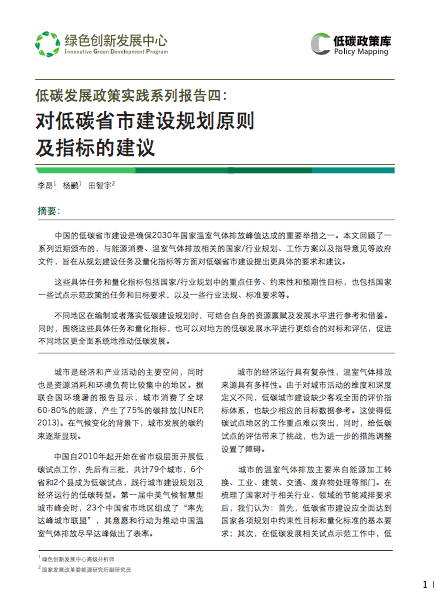 Alliance of Peaking Pioneer Cities Action Fact Sheet
This factsheet provides key information about China's Alliance of Peaking Pioneer Cities – a collection of cities that is striving to achieve peak carbon emissions earlier than the national target year.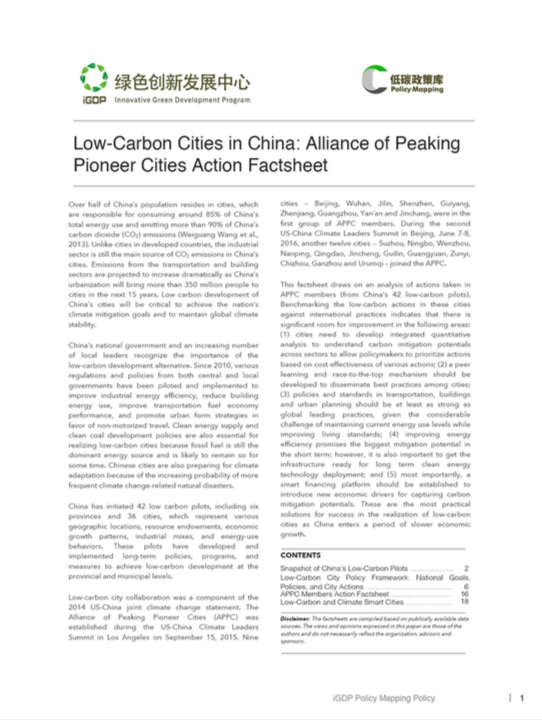 Low Carbon Cities in China National Policies and City Action Factsheet
This factsheet provides an analytical review of the actions taken in 10 of the 42 pilots in China's first batch of low low carbon pilots.